2
Check your e-mail & follow the log-in instructions
3
Review course sections, tip-sheets & practice quizzes
4
Pass exam at 75% & receive certification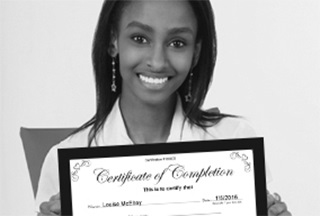 ¿ESPAÑOL?
We have training for you!
Spanish versions of our state specific Caregiver certification courses available now!

CALIFORNIA RESIDENT?
New mandated training!
Effective January 1, 2016, new Caregivers must have 10 hours of training and 5 hours annually.

ARE YOU MEETING YOUR STATE'S REQUIREMENTS?
Caregiver training expires annually. Maintain training for your state.